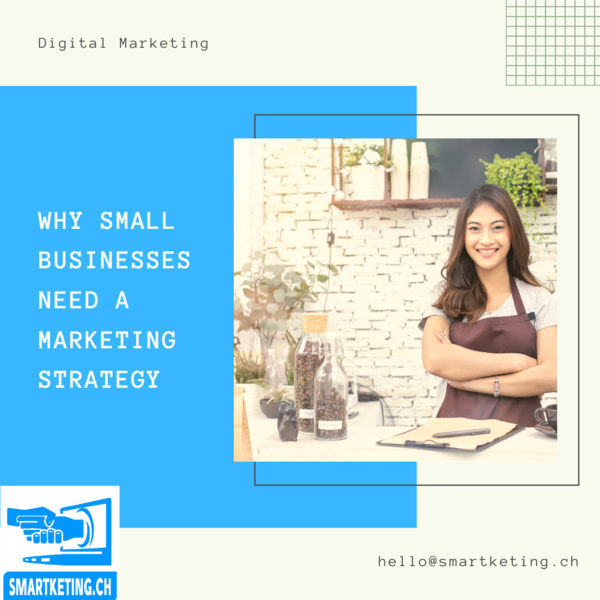 They are performing marketing day to day, not looking forward
They have limited budgets so don't see the point of a plan
They are time-poor and it's not a priority
I'm a small business and that's what big brands do
What's interesting is that this list of reasons is actually why they SHOULD have a marketing plan, let me expand:
They are marketing day to day, not looking forward
This is understandable and for those smaller startups that are essentially living off a local area Facebook Group, it has some merit. However, as soon as you are trying to grow your business and put forward a consistent, targeted message for customers and prospects alike, a marketing plan is essential.
A marketing plan will help you identify who you should be talking to, what you should be saying and how frequently you should be talking to them. Without this in place, your 'day to day' activity may be harming your brand and putting potential customers off — remember you only get one chance to make a first impression.
2. They have limited budgets so don't see the point of a plan
Having a limited (or potentially zero budget) is NOT a reason to forgo a marketing plan, quite the opposite. When you have limited finances, you need to maximise that spend, so you must focus on the channels that will work for you, avoid wasted spend. The message needs to be spot on, as you cannot afford to have multiple attempts at attracting the same people, you need to make that first or second interaction work for you.
To do this, you need a clear strategy for the channels you will use, how you will talk to them and understand that different channels and segments have different needs.
It's also vital you get your content and SEO strategy correct, as these are your best 'free' ways of attracting customers. A marketing plan is not just for brands with big budgets so they can decide how to spend them, its about making the most of the resources you have and how to allocate that spend accordingly.
The smaller the budget, the more important a marketing plan becomes.
3. They are time-poor and it is not a priority
Similar to the budget question, not having enough time makes having a marketing plan even more important. The small business owner does not have time to waste. They shouldn't be putting effort into any activities that won't deliver a return, whether that's acquiring new customers or getting more spend from the existing ones.
Your marketing plan will tell you what channels to use, so you don't waste time on channels that your audience is not using. So it is key to understand who your audience is, which is another key element of the marketing plan.
By having the brand mapped and understanding the messaging you want to use, you don't waste time when putting live new campaigns, because all these elements are automatic. So much time is wasted by small business owners trying to work out these things each time they put a campaign live, but it can be avoided by having a marketing plan in place.
The other advantage of a marketing strategy on time-poor business owners is lowering the level of multitasking that occurs with each campaign. Studies show that multitasking reduces productivity by 40% because the brain cannot multitask. The proper term is really task switching and because we know it can take over 20 mins to focus on a new task, it's easy to see why the focus of a marketing strategy saves business owner so much time.
4. I'm a small business and that's what big brands do
This is the one reason (which I have heard far too often) that I push back on pretty hard. If you think that big brands have a monopoly on working properly, then you are shooting yourself in the foot and certainly not giving yourself the credit you deserve. The small businesses I know are more agile and innovative than so many big brands, I'd hate to think of them missing out on growing just because they took a regressive view on a marketing plan.
I would argue that because these big brands have such big budgets, you need a marketing plan even more. It will help you compete, it will enable you to focus on what you are great at, building a product that people want. A marketing plan is not designed to be a complex and unwieldy document (which it certainly can be for these big brands) but instead, a short and dynamic document that helps you focus your message, reiterate what makes you special and understand what you sell and to whom — can you afford not to do these basics?
So What Should be in the Marketing Strategy
If you are wondering what should be in your marketing strategy, it is not as complex as you might fear and is quite a simple document. It's really important to note that your marketing plan should be a living document, one that you evolve as your business evolves.

But it should not be a large enterprise, as a business owner you have 101 things to complete and so it is important that your marketing plan is simple to create and maintain.

When deciding what should be in your marketing plan, let's remember the key reasons any small business needs marketing
To be efficient with their time and money, so they don't waste either on marketing efforts that don't deliver results

To deliver results! Obvious but needs stating. This is not a document to make you feel good about yourself. You are not a marketing director that has to deliver this to the board. For a small business, this is a practical document that MUST help you increase sales from existing customers and drive more leads from new prospects.

Please don't get hung up on the format, how you produce it or what it looks like. This is a working document for you, to make decisions quickly. It's not to impress other people, so it can be a simple word document, Google docs, slide deck if that's how you roll — whatever format you are happy writing in and using when you need to reference the document. The only key is that it is not too long and it is easy to get to the relevant points when you are looking to launch a campaign.

Contents of your Marketing Strategy Plan
So what exactly should be in your marketing plan? If you search online for template marketing plans, you'll find thousands, each one different and unfortunately, 99% are geared towards big brands and are written by people who don't understand the realities of a small business.
Your marketing plan needs to be relatively short and targeted to the things that matter.
Vision / Mission Statement
You must be clear about what you are trying to achieve as a business because this feeds into who you talk about yourself and who your target audience is.

Marketing Objectives
What are you trying to achieve with marketing? 10% increase in leads? 25% more Facebook fans? Increase your engaged email list by 20%? Increase the lifetime value of your customers? It's important to understand what you want the marketing to achieve, measure the output and refine your approach.
SWOT Analysis / Why you?
Ultimately you need to be clear on why someone would choose to buy from your company. Without this, it is almost impossible to do successful marketing and expect a proper return on any investment, time or money.
Who are you selling to?
Using everything in the plan so far, you will now need to identify who your audience is, the people you sell to! You could just say 'everyone' but that is just madness to the small business because you don't have time to tailor a message to everyone and market to all channels to cover everyone. You need to understand who you are selling to, so you can target your messaging and only market in the channels they use.
Brand guidelines
A brand guidelines is a vital document that doesn't just contain your logo, fonts and colour palette (it should include those too). It should also detail your brand values, its tone of voice and ultimately how you would like your customers to talk about you when you're not 'in the room
A channel strategy
Having identified your audience, you use this to understand where that audience exists online an then focus just on those channels. The strategy should list the channels that matter to your audience and how you plan to interact on the channel. For example, if Facebook is a key channel for you, will you use local groups, specialised groups, invest in ads and if you do, what Facebook Audiences will you target.
SEO and content strategy
If you've established that your audience is going to be searching for you online you're going to need to at least consider optimising your online presence for the search engines. This isn't just about stuffing key phrases into your copy — it's about considering the pages on your site and building out content that would be of genuine interest to your target audience.
Sales funnel
It is important that your marketing plan talks to the sales funnel and the process of how people will buy from you. The success of your marketing will be judged by driving people into this funnel, so looking at its success, by channel, will be the ultimate for any marketing plan.

Optional extras
The above constitutes what I believe are the core elements of a marketing plan. Other elements could be added, but they very much depend on if you (a) have the time (b) you believe they add value and will ultimately help you achieve the business goals. For example, many businesses will perform Competitor Analysis. This will be useful if you have a lot of competition and it is important you know what they do, so you know how to differentiate yourself from them. The reasons for not performing one are pretty simple, either you have no direct competition or so many of them that trying to compare would be a waste of time, as it would provide too much information that you cannot use.
Three things you DON'T need in your marketing plan
Please don't waste time on a lovely executive summary. I see them on so many templates and I always wonder who they are for. Great if you're a marketing director submitting a plan to a board where you know half of them won't read the document and just want a summary. But you're a small business owner, at best you might show this document to a couple of people and I'd expect them to read the whole document, not stop after an executive summary
Don't include tactics. It's a strategy. Marketing tactics are the output from your marketing strategy, not part of it. Your marketing strategy should not say 'build a website'. That's a tactic, not a strategy. The strategy will tell you what should be on a website, not to build one.
Don't copycat your competitors. If you just copy what your competitors do, then what is special about you? The most important part of a marketing strategy is understanding what makes you special.
Hopefully, this gets you excited to pull together a Marketing plan for your business. If you'd like to read more about marketing for small businesses, please follow us at smartketing.ch and sign up to the newsletter on our website at
https://en.smartketing.ch