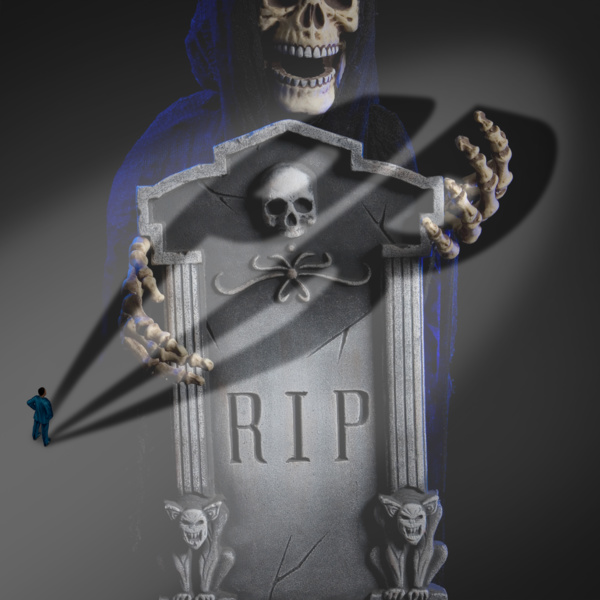 Over the last decade, the number of full-time journalists and reporters in the U.S. declined by more than 50% while the number of national and regional news media outlets fell by over 30%. We now have ever-expanding news deserts — communities devoid of local news — and a society where fake news competes with facts.

The PR industry has only fitfully reacted to this upheaval. Agencies and clients have attempted to pivot, with a renewed interest in creative storytelling, brand journalism and earned channels to get attention.

Yet there remains a relentless focus on a media relations agenda modeled on the traditional mass communications model long obsolete. When we talk to clients about managing their PR programs, and what KPIs they have, it often becomes a discussion about 'hits' and reach, or of executive vanity metrics.

Ian Bruce has heard more than one story of the Fortune 500 CEO whose sole objective is getting himself a Wall Street Journal hedcut in his country, so did I in Switzerland with many CEOs hoping to seduce the redactions of prestigious swiss press titles like NZZ or Le Temps.

Forrester Research data shows that brands are struggling to understand the new influence economy. Among the B2B companies I talk to, PR budgets have been in steady decline for several years, while social media and content marketing spend have notably increased.

But these increases are often narrowly focused on demand tactics: last mile, intent-based targeting that ignores brand influence altogether. The most common question I get from clients is how to effectively measure brand impact.

This discussion also often devolves into a conversation about attribution, not awareness or reputation. We are what we measure, and we invest in what we can count. As a result, this logic skews investments away from brand building, the heart of successful PR programs, and toward the often-arbitrary attachment of a marketing tactic to a prospective customer.

And the myopia doesn't encourage long-term investments in cultivating meaningful relationships with the stakeholders and further undermines PR resources.

Conventional PR — or at least media relations — may become a thing of the past, a relic. This represents a challenge and an opportunity for agencies and brands.

Brands journalism does have new relevance, with many organizations creating influence by studiously adhering to the tenets of news reporting and news values. Formerly the sources of news, brands are now thinking like news suppliers: As one client asked during the height of the pandemic, "if you have access to the news, if you are the news, then why not deliver the news?"

This approach is revealing a talent deficit, as brands realize they lack the journalistic and storytelling skills to do the job well. It's not new for brands to hire ex-journalists. But it is new to see this effort become successful as respect grows for journalistic abilities.

This, in turn, is forcing a reconsideration of the role of the brand, and how brand values and brand purpose inform the way organizations express themselves.

Research from Forrester, Edelman and others shows that we're witnessing a precipitous decline in trust for many organizations, including media and government bodies.

However, business brands remain relatively trusted. The influence and stature of brands in our professional, social and civic lives are only growing, placing more pressure on brand and communications leaders to better understand the new influence economy.


What should I do right now so I don't lose my job in 2021 in the public relations industry?
So what should we do as PR people to turn things around? Wait for our marketing colleagues to take over our roles? Continue to fail to meet the expectations of our leaders? Or react wisely and save our positions and regain our lost influence by using new tools and practices to develop communications programs based on an integrated strategy using, among other tools, the PESO model to help our employers or clients better sell their products and services?
It can be done, especially if you are smart enough and willing enough to train yourself (which I have no doubt you will be if you have come this far in reading this article ;-) to orchestrate the integration of the four types of media mentioned by
Gini Dietrich
in her "
PESO Model
" and tame your fear of asking journalists, bloggers and influencers you frequent professionally to backlink from their publication to the great content you produce on your employer's or client's web site.
If you have not yet mastered these new practices, I invite you to register with a training institute that masters this new way of communicating or to book one or two days of workshops to train your teams to these new practices. As a big fan of
Ilyana Stareva
, autor of the bestselling book "
Inbound PR
", I created the
Inbound-PR-Academy.net
2 years ago in the frenchspeaking word to respond to this type of request and to capitalize on the employability of PR professionals in the digital age. As no one is a prophet in his own country, I intervene and find echo more often abroad, whether in Paris or Lima than in Lausanne or Geneva... What's the problem? In the post-covid era, it is now a question of re-internalising and relocating activities as close to home as possible, at least that is what some people claim... So let's get down to it without further ado.