What is a Shopping Cart Software?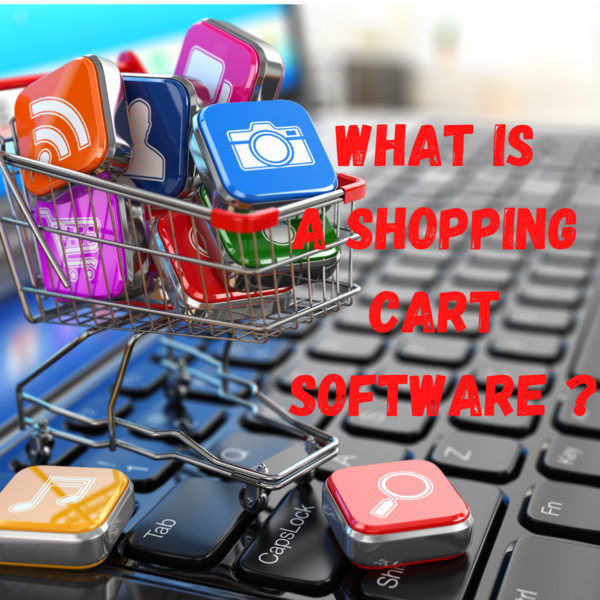 A Shopping cart software is the application that permits an online store to easily manage inventory, add or remove products, calculate taxes and everything else required to manage a website and fulfill orders.
But many online shopping carts do even more than that, like:
Allow customers to enter promo codes for special discounts.
Pay for purchases using different payment methods and payment models (e.g., subscription, 'buy now, pay later,' etc.)
Gather relevant customer data to other business systems (accounting, CRM, email marketing, memberships and more) while helping retain compliance with data regulations like GDPR
Shopping cart software should simplify complex processes with a user-friendly dashboard that enables even people with no technical background to oversee an entire eCommerce operation.
Which type of Shopping Cart Software coexist on the market?
The shopping carts of today offer a wide range of capabilities, and each shopping cart software option will have offer different features and functionality. is one of the primary differentiators between types of shopping cart software —How or where your online store hosted can have a huge effect on how your store is set up.

1. Hosted shopping carts:
Hosted shopping carts are owned and maintained by a vendor and the features /capabilities you have access to will depend on the plan you choose. This type of service is known as "Software as a Service" or SAAS
SaaS solutions offer a great balance between flexibility and ease of use. You don't need to know any coding or spend time developing a product that suits your needs.
Hosted software is updated seamlessly and is very flexible and customizable.
Some of the popular providers of hosted eCommerce shopping carts are:
2. Self-hosted shopping carts:
Self-hosted, or open-source, shopping carts require merchants to host their site themselves or use hosting through a hosting provider. It also requires more knowledge, experience, and hands-on development.

WordPress plugins are an example of self-hosted solutions
These free, open-source software carts provide all the basic shopping cart functionality however additional features would need to be developed or purchased as a third-party subscription.

Self-hosting your eCommerce site using open source software gives you near limitless freedom when it comes to the entire shopping experience. But it also requires more time spent on the technical, rather than operational, aspects of your eCommerce business.

Additionally, when something goes wrong with the software and the shopping cart does not work it can cost the merchant money in lost sales and time figuring out how to resolve the problem
If the idea of self-hosted hasn't scared you away yet, here are a few shopping carts worth considering:
Why Do You Need a Shopping Cart Software?
If you plan to sell products online a shopping cart solution is a must as it provides your customers with a payment gateway using their payment method of choice. The shopping cart's automation also allows the merchant to not have to handle money, credit cards, or print invoices.
Another reason you need a shopping cart software solution is for inventory control. If you sell physical goods you want a solution that does not permit the sale of something you do not have in stock.

The best shopping cart software solutions come with many other features including:
Automate shipping and taxes. Shopping cart software should collect customer data for shipping and contact info and allow for notification emails to be sent to customers.

Manage products. From SKUs and variations (size, color, quantity) to product names and images, shopping cart software allows an online merchant to get a quick overview of what their inventory is without having any technical abilities.

Manage customer information and orders. Managing an order from inception to delivery is crucial to the success of any business. Shopping cart software lets you filter by customer, check order status, and make changes on the fly. Integrations with email platforms provide another medium for managing customer communications.

Integrations – Shopping cart software should easily integrate with other related business processes such as sending out membership login info or the ability to use multiple payment gateways like Stripe and Paypal. It should also easily integrate with email marketingplatforms like GetResponse, Aweber, Builderall and other popular platforms so that you can communicate with your customers.

Remain in compliance. Keep your financial data neatly stacked for audits and mitigate compliance risks associated with non-secure payment processing or data misuse according to regulations like GDPR.

Provide your buyers with additional buying options- This is called a sales funnel where customers are shown additional products to consider before concluding their transaction. These are known as upsells and downsells and should

Continued Development.- Shopping cart software today is much different than it was only a couple of years ago. As technology improves and customers demand better online shopping experiences your shopping cart software solution needs to improve and grow
What are the most needed Shopping Cart Features ?
Whether you are shopping for a SaaS eCommerce solution or a self-hosted shopping cart product, make sure that your choices meet these four criteria:

1. Secure and PCI compliant.
Online stores are an attractive target for hackers, and the move to shopping online during the pandemic made it an even more attractive venture.
Since a shopping cart is a critical component for processing sensitive customer data, it must be secure. When assessing different types of shopping cart solutions, ensure that it has:
PCI-DSS compliance. This is a globally-recognized standard for securely processing payments. Vendors pass rigorous testing to earn this status.
SSL/HTTPS support. A SSL certificate is a 'must' standard for encrypting sensitive data a buyer provides to your shopping solution during checkout.
Anti-fraud and data security tools. Make sure you can monitor suspicious user activity and block potentially fraudulent transactions and brute force intrusion attempts either natively or using an integrated third-party system.
2. Mobile-ready.
Shopping on mobile devices is growing by leaps and bounds and your shopping cart software solution should include a mobile app that allows your customers to buy wherever they are.

3. Customizable.
Does your shopping cart software solution come with customizable templates?
If so, how easy are they to change and can you develop one from scratch with a simple drag and drop editor?

4. Easy to update.
With demands for better and more secure shopping experiences, your shopping cart software solution should be easy to update.
Hosted solutions are advantageous here because updates should be done by experienced developers with no action needed by the merchant.
Self hosted solutions will need to be manually updated by the merchant usually via installing an update. This can lead to downtime and the risk of losing sales and customers.
How to choose the right Shopping Cart Software solution ?
Now that you know what a good shopping cart software looks like it's time to focus on your business needs. How do you find a shopping cart software solution that helps your business grow? Here are five steps to help you figure that out.

1. Determine your goals for your eCommerce store:
Before you can choose a shopping cart you first need to know what features you need to accomplish your eCommerce goals.
Are you selling physical or digital goods?
Delivering digital goods is less complex than selling physical goods. Collecting shipping information and monitoring inventory are critical for stores selling physical goods whereas digital products can be instantly delivered via email or membership sites.
Do you plan to sell internationally and locally?
How many products do you plan to offer for sale?

2. Choose the features you really need:

a)The easiest way to determine what shopping cart features you need is to work from general to specific.
First, list all the general must-haves; for example, does it support your payment gateway of choice?
b)
Next, add extras that your business needs, like automatic sales tax/shipping rate calculation, product delivery. sales funnel creation, integration capabilities, coupon codes, customizable checkout templates
c)
Arrange your list of "must-haves" and "would likes" in separate columns
3. Determine if a SaaS or self-hosted shopping cart solution is best:
As mentioned earlier, hosted (SaaS) shopping carts and self-hosted (open source) both have their merit. But each choice also comes with certain compromises.
Self Hosted solutions require more time and knowledge to build the cart that best suits your needs.
SaaS solutions may not do all of the things you want or be customized to look the way you want.
In many cases, you may need to purchase additional apps or upgrade your plan to increase functionality leading to higher costs.
You need to choose to spend more time in learning, customizing, and maintaining a cheaper, self-hosted shopping cart or live with potential limitations or higher costs with a SaaS solution.

4. Ease of use:
Ease of use for the merchant and the customer is critical.
As The Merchant:
Can you as the vendor add your products easily?
Can you change prices easily?
Can you customize the look and feel of the checkout page easily?
Can you create sales funnels easily?
Can you access data on sales and customers easily?
As The Customer:
Do you have a choice on payment methods?
Can you pay with multiple currencies including cryptocurrency?

I

s your personal information secure?
Is the communication on what you are buying clear?
Is the communication on product delivery clear?

5. Review customer support:
Having a support team within easy reach is handy because at some point, you will have a question that you or your team can't answer.
But if some critical part of your eCommerce site breaks, the last thing your team wants is to read pages of technical docs in search of answers.
But fast response time and multiple support channels are not a given with all vendors. So do check how each one stacks up.
Which is the best Shopping Cart Solution ?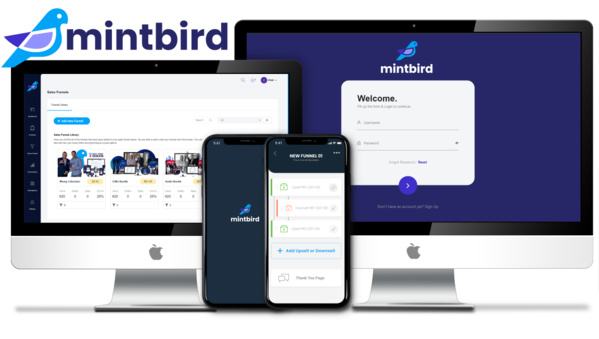 Mintbird Shopping Cart is the best Shopping Cart System to be launched 2021: Register here to get more information: https://smartketinglinks.com/mintbird
While there are several shopping cart platforms on the market I have narrowed down my choices to
Mintbird Shopping Cart
.
†o summarize
this other article on this blog
:
Here is why MintBird Shopping Cart is the best Online Shopping Cart Solution...You have never seen a Cart Builder like this:
Library Based: The infrastructure in which this cart was based makes it easy to create funnels in a matter of minutes.
Simple To Use: This platform allows you to setup all your products, scripts and even delivery ahead of time.
2-Minute Funnel Creation: This is the only cart buider that let's you drop in complete upsells and downs ells into your funnels.
Beautiful Templates: These cart pages and OTO pages we're built by our team of designers to make sure you get ultimate conversions.
60 Integrations: There is over 60 integrations that have been added to MintBird with more to come.
Mobile App: We have a mobile app that is very easy, friendly and extremely powerful!
Further, its Library Of Products is Very Easy To Use
(Everything Is Library Based):
All of your product libraries are found here
Create and edit your cart order forms
Create edit your upsells and downsells in your library
Create and edit your bump offers
Create and edit your coupon codes
Setup your split testing for multiple offers
Build Out Everything Separately:
(Build Out Your Offers As Separate Components Of The Funnel)
(Features In Upsell | Downsell Library)
Very easily view all your Upsells/Downsells in the library
Track all your funnel conversions and easily edit your Upsell/Downsell
Create your Upsells/Downsells very easily
Sell your Upsells/Downsells as stand alone products outside the funnel
Customize your page with one of our OTO templates
Deploy the Upsell/Downsell on your own custom pages with a simple embed script
Creating a Sales Funnel has never been so fast & easy:
2 Minute Funnel Creation!
(You've Never Been Able To Create A Funnel This Fast)
(Features In Funnel Creation)
View and edit all your funnels in the "funnel library"
You'll know instantly how your funnels are converting and the sales your making
Click and drag funnel creation. You'll literally setup a funnel in 2-minutes
Deploy your funnels on our upsell templates
Deploy your funnels on your own pages. with our funnel script
Use the Bump Offer Library to create Multiple Bump Offers
(It's Never Been Easier To Have Multiple Bump Offers On A Single Order Form)
(Features In Bump Offer Library)
View and edit all your bump offers in the bump offer library
Live statistics will show up on your bump offers so you know how they are converting across all your funnels
Simple editor allows you to completely customize the look of your bump offer
Setup all your delivery for your bump offer in the library
Pull in the bump offer to any order form your choose
Finally you can pull in multiple bump offers in one single order form with a click of the mouse
​Discover the main features of the The MintBird Pro Version: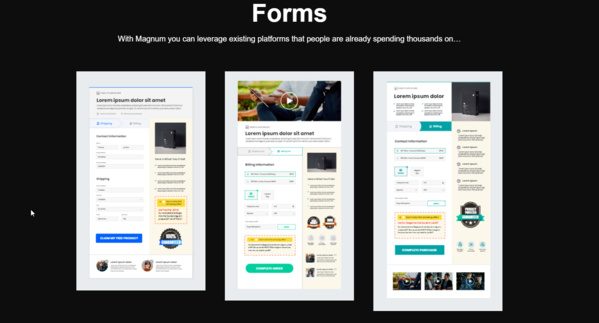 Get wonderful Shopping Cart templates and use them to expand your online sales. Click here to register and get more information about Mintbird Features and Prices: https://smartketinglinks.com/mintbird
For Those That Want To Geek Out!

Multiple Bump Offers:
Pull in all your bump offers at once into a single order form.

Timed Funnels:
Redirect after the timer expires to a different page.

Tags to Trigger Funels:
Redirect the customer to a specific funnel when certain behavior is reached

Tags To Trigger Upsell Behavior:
Redirect or skip usells in your funnel when certain behavior is reached

Crypto Currency Payments:
The pro feature has an integration where the user is able to accept crypto currency payments

Dime Sales & Time Sales:
Very easily due price increments based on products sold, or time that has passed

Advanced Automation:
The pro-version comes with advanced automation abilities not in regular version

Additional Integrations:
When you purchase the pro-version you will have a total of 60 integrations.
Where can I purchase Mintbird Shopping Cart ?