#1 Find a format for your YouTube channel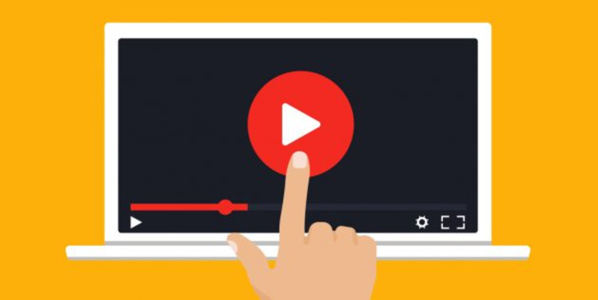 There are a ton of articles that describe the most popular formats for corporate videos. I'm not going to create another one, but I have to say a word about it anyway. We know a lot of formats like customers testimonials, tutorials, behind-the-scene videos, etc. It doesn't mean you should grab all of them to use in your strategy. I suggest choosing at least 5 formats, test them, and then try new ones and abandon the less-performing ones. It's all about testing and finding the right direction that will work with your particular audience.
I'm going to describe a few formats that work well for the SaaS platform I work for.
Here we have:
Q&A is a simple format when users ask questions about your product or your niche in general, and your company specialists (or outside niche experts) answer these questions. This format will do if you're actively working on your social media platforms. You can simply ask your customers to ask interesting questions on Facebook or Instagram and get a ton of them in a few hours. Another way is to gather the most common questions people ask in the conversations with your support or sales team. In case you're starting out your business and don't have an active audience so far, gather your niche questions on Google. In the following step, I'll describe it in more detail.

Feedbacks, reviews, and testimonials from users. It shouldn't be your primary line as subscribers usually don't like content based on your product alone. Your videos should be useful not only for your customers but also for other people interested in your niche as well. That said, testimonials are important as it can engage other subscribers to try your product too. So, don't miss an opportunity to ask your loyal customers to share their thoughts about your product.

Guides, tutorials, whiteboards. Again, it could be tutorials on using your product or on something useful that has nothing to do with your product, whatever you think is best. Mix up these formats. Anyway, creating useful video content is always a good idea.

Vlogs and corporate culture. It's a great way to become closer to your audience and show that there are real people and exciting life behind the product. Create an office tour, make a video with each member of your team sharing their work insights, show one day in your office life, and always сreate vlogs from conferences and events in your niche.

Webinars, reports, expert interviews. Always add your essential webinars to your YouTube channels for people who have missed it. Interview experts in your field. It's great in a way that you're getting unique and valuable content. As a bonus, such videos always get shared.
So, explore your competitors' and niche leaders' video content, choose a few formats, test them, and listen carefully to the reactions. Then focus on the most viewed formats, abandon formats that fail to succeed, try new formats, and repeat it all over again. After a while, you'll be able to come up with your own unique formats that work for your audience.
#2 Come up with ideas and concepts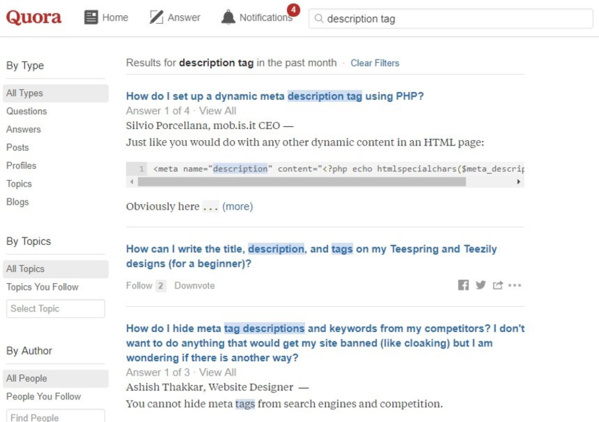 You came up with your strategy as to the formats, and you're halfway there. But where to find ideas to fill up these formats? You need questions for Q&A, topics for your tutorials, ideas for expert interviews. Let's find it!
Follow the discussions
As for me, the best way to get an insight into what people would like to read on your blog or watch on your YouTube channel is to look at where the audience lives. Go to forums,
Reddit
,
Quora
, and find questions people ask, answer, and discuss.
Quora is a great question-and-answer platform where people help each other find answers in any field. Type your primary keywords one by one into the search bar, choose "past month" sorting, and get a lot of ideas for your video content:
Here you can find interesting discussions, experts answers, and lengthy debates. Choose questions that haven't been answered in full yet and contentious issues to use for your webinars, tutorials, and Q&A.
Explore Reddit and topical forums as well. There you'll find real discussions that will help you understand what is interesting for your audience right now.
Use special tools
Another way to collect your niche questions is to use SEO tools.
Serpstat
has an existing feature called "search questions" that allows gathering of all the questions people ask on Google, Amazon, and YouTube.
You can export this data to Excel or Google spreadsheets, and then analyze and sort it out. Since it's the most common queries, you probably won't find something unique here. But you can know for sure that it's the questions a lot of people want to find answers for. So, give them the answers!
#3 Optimize it for Google search
The video content optimization issue requires a separate article, so I'll simply highlight the most important things in the form of a checklist. Here we go:
Meta tags. Title and description are signals that help the search engine understand what your video is about. The optimal number of words in a title is under 11 (about 65 characters), and the description should consist of 100-300 words (250 is an optimal number). Use your primary keywords few times (up to 4) in these tags, and try to insert it as close to the beginning of the sentence as possible.

Keyword research. Find a list of keywords to use in the Title tag, Description, Title of the video, and in the text under the video. There are a few steps:
Come up with your main keywords. For instance, if your niche is internet marketing, your keywords could be: SEO, digital marketing, online marketing, e-commerce, blogging, etc.

Check what YouTube will suggest.

Use SEO tools to extend your list of keywords. One such tool I mentioned above.• Tags. First of all, use all things that come to mind related to your topic and all things you mentioned in this video (in as many variations as possible). Then learn from your competitors. VidIQ extension for Chrome can show you the tags your competitors use in their video optimization.
Retention. If people watch your video all the way through, YouTube ranks it higher. I have no advice to give you, except trying to create valuable and exiting videos.

Transcripts. The text of your transcripts is naturally full of keywords, so it's good for your optimization. Here is a useful video that'll help you learn how to create it.

Spread the word!
Share your video everywhere. Feel free to add it to the related post on your blog and some other platforms like forums, Quora, Reddit, and social media communities.
With these three steps, you'll boost your video marketing significantly. So try and draw your own conclusions!
Our Smartketing agency produces personalized videos specially designed for the budgets of SMEs and freelancers.
Book your free consultation
so that we can define the right marketing strategy to develop together to get new leads and grow your business online.