​What is Mintbird?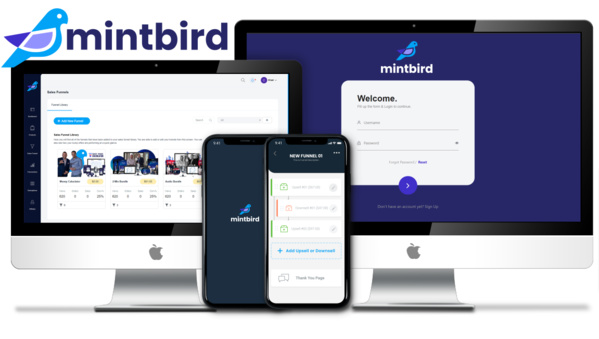 You have probably heard Mintbird mentioned by someone you don't know. Are you simply curious about Mintbird? I'll explain Mintbird in detail.
Mintbird was created by Chad Nicely and Perry Belcher. Mintbird will be launched on October 6th 2021. This product was developed over 19 months.
What is mintbird?
Mintbird makes it simple to quickly create sales funnels. You can set up effective funnels even if you're a complete beginner by simply following the instructions. These are the key features of MintBird Shoping Cart & Sales Funnel Builder Software:
Here you will find all of your product libraries
Edit and create your cart order forms
Edit your upsells & downsells in the library
Edit your bump offers
Edit your coupon codes
Split testing is a way to test multiple offers
Upsells and downsells
You can easily access all of your Upsells/Downsells from the library
You can track all conversions in your funnel and edit your upsell/downsell easily
Easy to create your upsells/downsells
Your Upsells/Downsells can be sold as standalone products outside of the funnel
Use one of our OTO templates to customize your page
Use an embed script to deploy the Upsell/Downsell functionality on your custom pages
With MintBird, create your Sales Funnels in 2 Minutes
MintBird 2 MINUTE FUNNEL CREATION
The easiest and quickest way to build your sales funnel.
You can view and modify all of your funnels in your "funnel Library"
Instantly you'll see how your funnels convert and what sales you are making
Drag and click funnel creation. In just 2 minutes, you can create a funnel.
Use our upsell templates to create your funnels
Your funnels can be deployed on your pages. Use your funnel script
With the Mintbird app, you can also create your funnels from your smartphone.
MintBird offers you multiple Bump Offers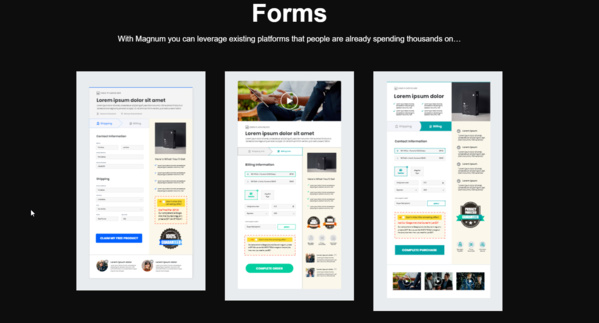 MULTIPLE BUMP OFFERS
Using MintBird as your preferred Sales Funnel and Shopping Cart Builder:
You can view and modify all of your bump offers in your bump offer library
Your bump offers will display live statistics so that you can see how your funnels are performing.
You can customize the look and feel of your bump offer with a simple editor
All your delivery to your library bump offer can be set up
Get the bump offer for any order you choose
With a single click, you can get multiple bump offers on one order form
Last but not least: BEAUTIFUL RESPONSIVE ORDER FORMS
MintBird allows you to leverage existing platforms people already spend thousands of dollars on.
Get 3 Bonuses for free if you register right now!
These are the 3 amazing bonuses you will receive when you sign up to become a MintBird-affiliate right now.
Get a sneak peak into Mintbird
Learn how to make simple audio products
Mintbird affiliate mentorship, learn from the Mintbird guys to be a super affiliate
PLUS...
You can earn as a free affiliateSave up to $1,200 on Select Products. Oh, and Perrys can be won!1964 Cadillac DevilleBelow...
So take action right now and register for free using this link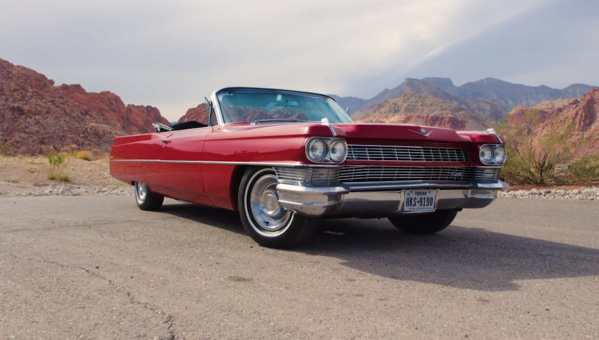 Register to the free MintBird Affiliate Accelerator Program by clicking on this link
The launch of MintBird is postponed to October 6th.
This postponement is justified by his recent move which prevented him from carrying out the schedule originally established during 10 weeks. For affiliates who are participating in the launch of this revolutionary new marketing software, this is great news as it will give them a whole month more to conduct their digital promotional activities and generate new leads who will be able to participate in Power Affiliate training program for an additional 30 days and purchase mintbird on september 21th.
Get On The Vip List Now!
Click on this link
To Stay Updated With Everything Happening With MintBird
Click Here To Be On The Hot List!
We're also going to give you a chance to win MintBird!
If you want to dig deeper into Mintbird Funnel Builder,
you can read our other articles about Mintbird Shopping Cart Builder by clicking on this link
. or read following articles: